From The Desk of Darlene J. Harris: Suicide: Procedures that May Help Parents Stop It! by Dr. Cherrye Vasquez
Greetings Everyone!
I want to thank Dr. Vasquez for allowing her article on Bullying and  Suicide to be published on And He Restoreth My Soul Project.
Today's article is about Suicide.  Suicide is a growing concern in our society today.  The act of Suicide has taken root in the spirit of our young people hearts.  We all know how it feels to think "there is no way out of a situation."  But of so many of our young people feel so hopeless and lost until suicide becomes their choice of action.  And we who know them are left with the question of "why."
I felt it appropriate to follow the article on "Bullying" with an article on "Suicide" because they often go hand-in-hand together in the lives of our young people.  
The art throughout this article speaks volumes, and the children who poured their hearts into their art are to be commended.
Again, I want to thank Dr. Cherrye Vasquez for her work with children and her permission to publish her work on And He Restoreth My Soul Project.
Shalom,
Darlene J. Harris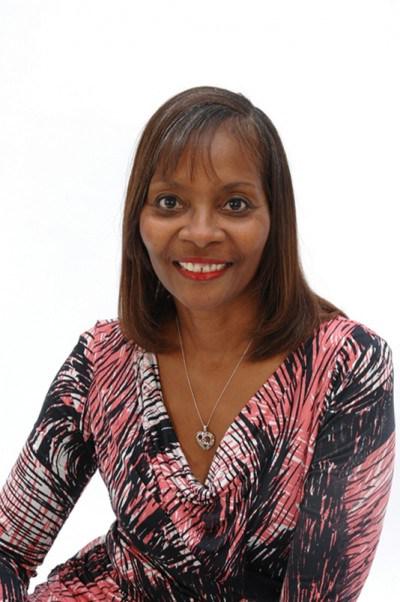 Dr. Cherrye Vasquez
Published December 16, 2014 | By Dr. Vasquez
Suicide: Procedures that May Help Parents Stop It!
Series I
On November 30, 2014, my birthday to be exact, I received the devastating news of a young cousin who took his own life – Yes, Suicide. This young cousin was only 22 years old.
The news of this tragedy has made our family realize the importance of taking notice, reaching out and taking the extra time with youngsters in our family. My goal is to also help you avoid a tragedy such as this one.
It has hit me that perhaps it would be a great idea to post series of helpful tactics and strategies that might just help families (especially parents) avoid what my family and I are currently experiencing (insurmountable sadness), so I'm offering a few blog series on this very topic – SUICIDE PREVENTION.
I'll begin this series with a set of PROCEDURES
The first thing a parent would want to do is, of course, protect the student. If parents are aware that a child is talking about suicide, they must contact a mental health professional, especially if the child is showing signs of suicidal tendencies or behaviors, or using threatening remarks.
Parents should closely monitor and supervise the child until he/she can actually go to, or meet with the mental health professional.
Parents will want to remain calm as they speak to their child about what's troubling them.
Parents will want to contact the school (teachers, counselors, administrators) in an effort to seek/gather more information about their child.
Ask questions such as:

Description of their child's behaviors
Were there any changes in the child's behavior?
Any talk of suicide comments, gestures, or acts?

Parents should also be aware of anything they've notice about their child and jot these notes down. This includes behaviors at home, around others (family members: cousins, aunts/uncles, grandparents).
Does the child have close friends? If so, find out if the other child's parents would mind if you talked to their child in an attempt to determine what they noticed, or have been told.
Parents will want to think about family changes such as stressors (new marriages, divorces, financial difficulties – just to name a few).
Parents will want to reexamine health and mental health history of their child, if any.
Parents will want to speak to mental health professional and outline levels of response plan
Note: These procedures are outlined for parents, but can be tailored for school officials or anyone needing this information. There are so many variables to consider and a number of actions that can be considered.
Photo Complimentary of Maya Steamer:
Maya is a 9th grade student at Victory Early College. Her art piece is titled: "It Hurts" Maya says this: "My art is of a girl who gets bullied and talked about. She has recently been beaten up and wants to spread awareness about bullying. It hurts!"
Maya submitted her art work to represent Crime Stoppers in the Community. She is one of the 2014 Art Contest Winners: Maya's work was completed beautifully with oil pastels, and will be displayed at Crime Stoppers.
Learn more about author, Cherrye S. Vasquez @ http://cherryevasquez.tateauthor.com
Suicidal: Warning Signs – Series II
Published December 27, 2014 | By: Dr. Vasquez
Suicide appears to be on the rise these days, so it would behoove us to be on alert for possible warning signs.
Remember to remain close to your child as you guide them through life's journey. There will be times of insecurity as they attempt to "find" themselves and their "plight" in life.
Ask your child about his/her day at school, church, social gatherings
Who are their friends? What sort of relationship do they have with friends? Do they have similar interests with friends? Are their friends truly their friends?
Build your child's self-worth, Use Self-fulfilling Prophecy techniques and Affirmation Skills early and often.
Peer Pressure is a "monster" during Teen and Adolescent years!
List of Subtle warning signs:
Failing grades, "class clown" missing class, skipping school
Sadness more often than not
Sense of hopelessness
Activity level appears sluggish
Change in sleeping habits
Disappearing from family gatherings back to bedroom, or sudden withdrawals
Moodiness – outbursts, temper tantrums, edginess
Possible use of drugs, alcohol
Note: Even at the subtle level, do not take lightly – Talk to your child
List of Serious warning signs:
Any previous suicidal attempts
Any drugs in room, restroom left behind by child
Is [the] child asking for drugs to be used for pain such as [a] headache?
Any weapons, rope, other tools seen around home or bedroom
Observance of child giving away sentimental items
Was child making goals at one time, but now does not?
Any joking around about taking his/her own life (this may be to test you
Any use of suicidal words in journals, tweets, Facebook, other social networks?
Note: Take immediate action
Illustration Compliments of: Kelly A. Vasquez, 7th Grade Performing Arts Student
Art Piece Titled: Insecure Spirits is propped on an easel
Description: The child is peering up at the evil spirits yelling out at him/her with a tear droplet falling.
Date: December 24, 2014
Suicidal Thoughts? Questioning Phase Series III
Published January 2, 2015 | By Dr. Vasquez
Reaching out to children who are suicidal is a large task, but someone has to do it, so why not YOU.
Those who aren't skilled in this area are at a loss for words and interactive strategies. When caught in this stage, we're left having to think quickly, but cautiously.
We must first learn what suicidal stage the person may be in prior to determining the questioning stage (if there is time).
If there IS time, we must also learn how to question a child who has suicidal intentions.
I am not sure if asking directly about suicidal attempts is always good for ALL children and/or situations, but getting right to the point may "be a good call" for some children depending on where they are within this phase. If so, just "go for it" and ask the question – "Are you thinking about suicide?"
If you need a more subtle "walking on egg shell" attempt, you may try these questions/phrases:
I've noticed you don't talk a lot here lately. What's going on? What's on your mind?
I've noticed you aren't eating your food like you use to. How are you feeling?
I've noticed you aren't hanging out with your friends here lately. What's going on? How is …. doing? (Ask questions about each friend and your child's relationship with each).
I've noticed you aren't going outside to play. Has anything happened we need to talk about?
What happened to your beautiful smile, I haven't seen it lately?
Tell me. Is there something on your mind?
How are things going with…….? (Select a recent topic you are aware of) Is there something I need to know? How can I help you with this issue?
I know about ………. (if you need to let your child realize you found out about something) Let's talk about it, okay?
Do you feel sometimes there isn't much hope?
Do you feel like giving up, or hurting yourself?
Have you ever done something so embarrassing you felt like you wanted to kill yourself? We can get through it because nothing is that bad, trust me.
Do you ever feel like you've made a mistake that got you so angry you want to give up? Let's talk about it.
Do you ever think about what life would be like for your family, siblings, if you weren't around? Let's talk about how important you are to the family.
Have you ever gone to bed thinking you don't ever want to wake up?
Note: Always let your child realize the important role they play in your life and the life of your family.
When children are suicidal, there are usually signs, however subtle. The child is very sad and more than likely wants your attention. Children want to know their self-worth. Let us hear their cry.
Illustration: Compliments of Kelly A. Vasquez
7th Grade Performing Arts Students, 12/2014
Art Piece Title: Tear Drops